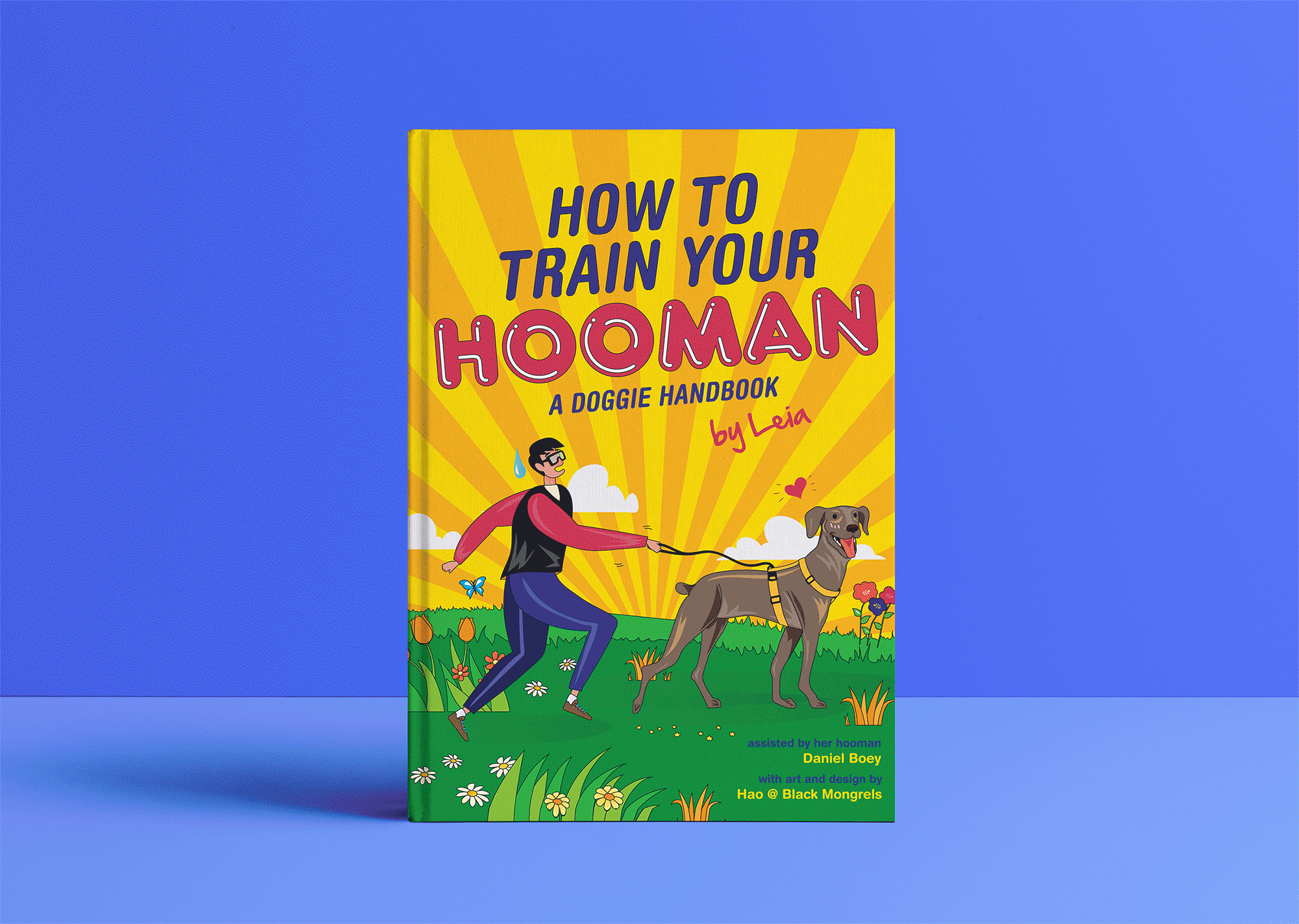 Furry Tales by Leia
"Furry Tales by Leia" is a series of children's picturebook stories inspired from popular fairytales, narrated by Leia (a former breeding dog rescued from a puppy mill) featuring a cast of rescue pets.
--
SOMEWHERE OVER THE RAINBOW BRIDGE
There is nothing more beautiful than the bond between a dog and his owner. This is the tale of a friendship between a young boy and his dog, sworn brothers for life. Both of them started their journey in this world with numerous disadvantages stacked against them, overcame the obstacles together and developed a lasting brotherhood. Their biggest challenge would come shortly after they celebrated their joint 12th birthdays, an incident which would change the course of their lives forever. Dealing with the loss of a canine soul mate is hard. When a dog crosses the rainbow bridge, there will be strong emotional anger and denial, incredible sadness, guilt and depression. But the best way you can honour your pet is to remember all the great times you shared together.
--
THE PRINCESS AND THE PAWPER
When Luke was rescued, he was very skinny and malnourished, with flaky skin, patchy fur and the saddest eyes, red from crying himself to sleep every night. And he was smelly from not having showered for a very long time. Everywhere he went, people would make unkind, snide remarks about him. Till he was rescued by the princess, Leia. This is the incredible story of how a sickly, scruffy pawper, saved from a miserable caged life, found the strength and courage to bounce back through selfless love, kindness and compassion to become the toast of the town.
--
HOW TO TRAIN YOUR HOOMAN
Welcoming a new hooman (human) into a dog's life can be a tricky affair. Hoomans need to be taught the fundamentals of doggie behaviour in order to integrate successfully into our world. This book is a useful go-to guide put together by a rescued ex-breeding dog to help inexperienced canines cope with the stress of adopting a new person. From picking the right home to basic leash training, communication and safety to exercises to keep your hooman healthy and engaged, this handy handbook is for every doggie who is a new hooman-owner.
--
Reading age: 3 - 9 years
Hardcover: 48 pages
Language: English